Magnetic Drive Pumps also called as Mag Drive Sealless Pumps in china, according to the material can be PP magnetic drive pump, PVDF magnetic drive pump and stainless steel magnetic drive pump
According to the structure can be magnetic drive centrifugal pump & magnetic drive gear pump. But magnetic centrifugal pump is the most widely used application program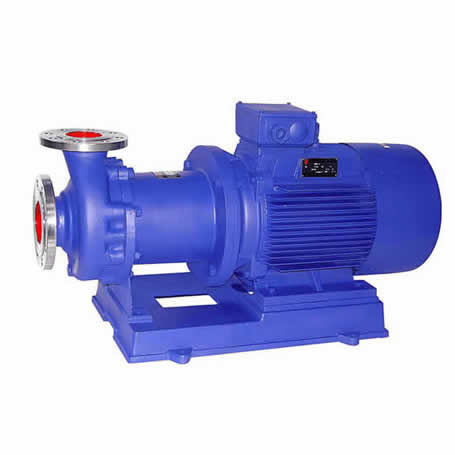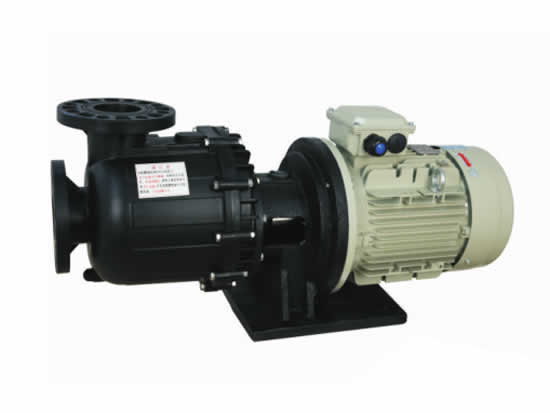 We are Manufacture Magnetic Drive Sealless Pumps in
PP, GFRPP, PVDF
&
SS
Matrial from 10 LPM to 1200 LPM Capacity.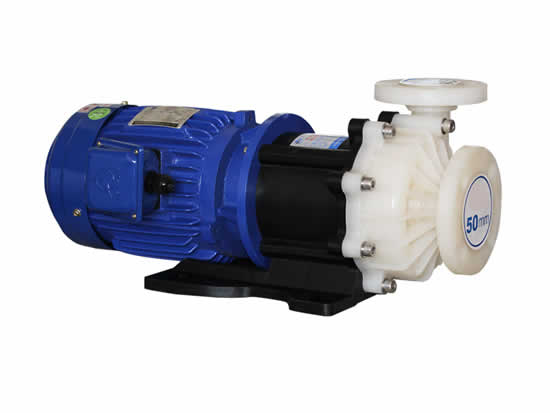 China saiken Pumps is engaged in Manufacturing & Supplying of Nonmetallic PP Mag Drive Sealless Pumps, PVDF (Polyvinylidene Fluoride) Mag Drive Sealless Pumps, PP and PVDF Monoblock & Centrifugal Pumps in china. These pumps are heavily used in Chemical, Acid, Pharmaceutical, Food Industries, alkalies, corrosive and Hazardous Chemical. PP Mag Drive Sealless Pumps are also used for transferring and loading/unloading of acid in tankers. We Manufacture and Supply all over the Globe. Our Large Range of Pumps Includes PP Mag Drive Sealless Pumps, PVDF Mag Drive Sealless Pumps, Nonmetallic PP & PVDF Monoblock Pumps, Nonmetallic PP & PVDF Centrifugal Pumps, Chemical and Acid Pumps, PP & PVDF (Polyvinylidene Fluoride) Sealless Pumps, Air operated diaphragm pumps (Aodd Pump), Dosing and Hydraulic Type Metering Pumps.
PP Mag Drive Sealless Pumps has the power to pull and release weight or pressure against gravity makes the pumps avail high appreciations from clients. The pumps come with pure copper binding support and brass impeller choices. Apart from this clients can get the pumps from us at industry leading rates. Our main Focus is on PP Mag Drive Sealless Pumps also called Plastic Pumps used for Corrosive and Hazardous Chemicals. These Pumps Operates at the Temperature of 90° Celsius. They are available in PVDF Mag Drive Sealless, Monoblock and Centrifugal Designs.
PP Magnetic Sealless Pumps are developed under the supervision of trained professionals. The basic material used by us are of premium quality and are made by hi-tech tools. The entire consignment is examined strictly before getting delivered to retain its consistency and efficiency at the premises of our patrons
Manufacturer of Sealless Centrifugal PVDF Pump in china. This PVDF Sealless Magnetic Drive Centrifugal Pumps are designed as such that it can bare a temperature of 90 Celsius. These PVDF Centrifugal Sealless Pumps are used in a highly critical zone where no leakage is required. PVDF Pumps is also called Plastic Pump, non-Metallic Pumps, and Chemical Process Pumps Acid Pumps. PVDF Pump are Molded Pumps Extruded from Industrial PVDF Material.
We are Leading Manufacturers Suppliers and Exporter of Stainless Steel SS 316 Magnetic Drive pump, Leak-proof, Leakless Pumps in china.The Wetted parts is made of 304 316L high quality stainless steel.
Flow range: 1.5-220m /h Head range: 18-80m Power range: 0.75-55kW
Magnetic Coupled Pumps have become the standard for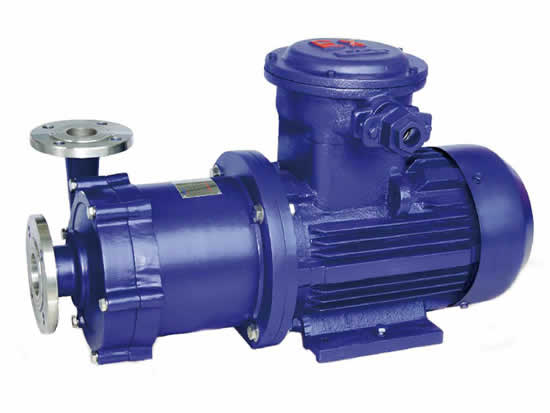 applications requiring Leak resistant pumps. Our SS316 Magnetic Drive Pumps designs offer a wide range of capabilities from compact configurations to large chemical process pumps. This broad range of magnetic Coupled Pumps capabilities is unmatched in the industry making the leader in Industrial Pump Market.
Our Product range includes Polypropylene and PVDF Magnet Coupled Sealless Chemical and Acid Pumps for Electroplating and Batteries Industries. "Magnetic Coupled Pumps" refers to the coupling between the wet end of the pump and the motor. In "direct drive" pumps, the impeller of the pump is attached to the shaft of the motor and this design depends on the Mechanical shaft seal.
In a magnetic drive pump, the wet end and motor are two separate parts, connected by a motor bracket. At the end of the motor shaft, a drive magnet is attached, and as the drive magnet rotates around the rear housing, the impeller, which is fixed upon another magnet, spins in synchronization. It is the attraction of the drive magnet and the impeller magnet which allows the full torque of the motor to be passed onto the pump. As the shaft of the motor does not extend into the pump there is no need for a shaft seal. Thus without a shaft seal, the danger of leakage commonly associated with a shaft seal is eliminated. Furthermore, the maintenance cost is reduced because no time or money is spent on maintaining the shaft seal.