CQB stainless steel heavy duty magnetic driving centrifugal pump in China, capacity range 2.0 to 120m3/h, head range 7.5 to 80m, power range 0.75 to 75kw, connection flange size range DN20 to DN100mm, 50Hz/60Hz, 380V/440V, three phase motor. Material, wet part(pump casing/cover/impeller) stainless steel, other parts material SIC, WC, PTFE and so on
Capacity range: 3.2 to 100 m3/h
Lift head range: 10 to 80m
Power range: 0.75 to 75kw.
Connection size: DN15 to DN100mm
Motor: 50Hz/60Hz, 220V//380V/440V, 3 phase.
Material: Pump head: Stainless steel, PP and PVDF.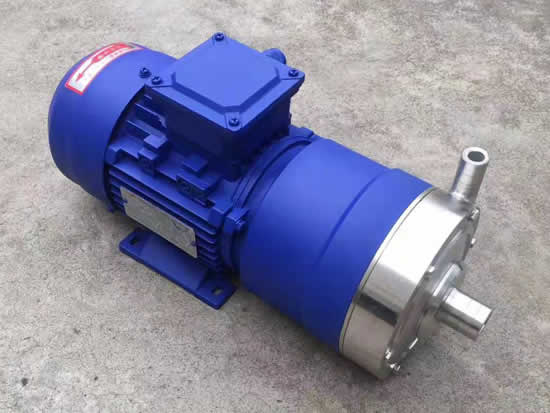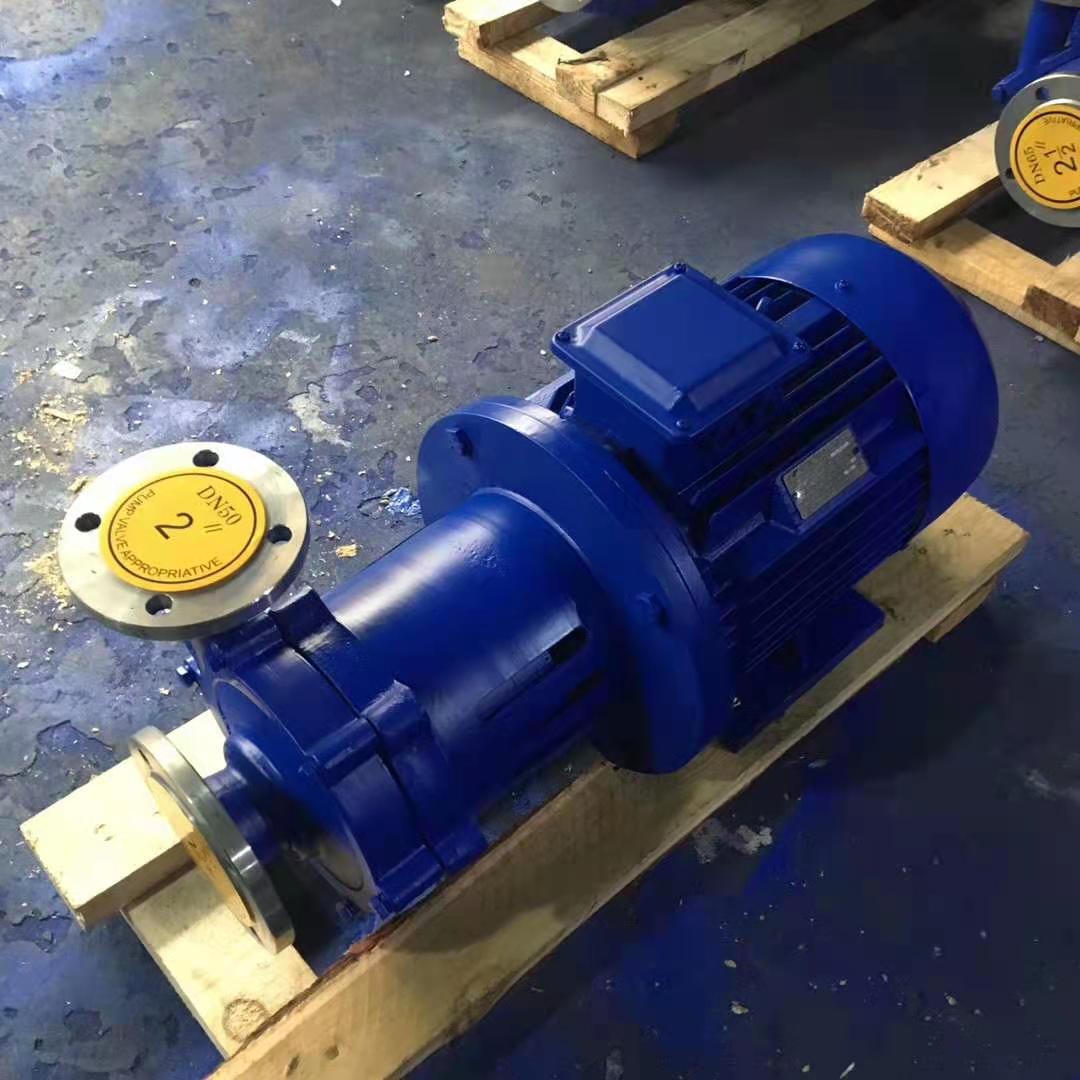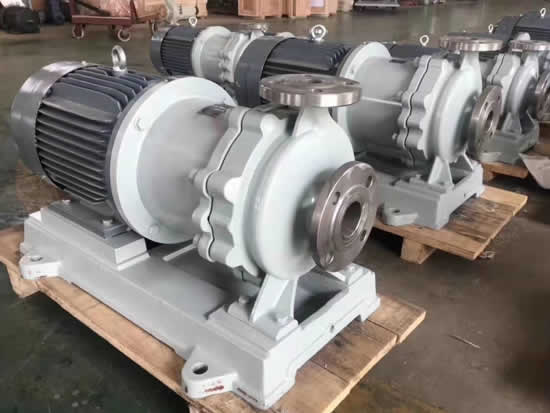 The CQB magnetic driving centrifugal pumps are often used where leakage of the fluid pumped poses a great risk (e.g., aggressive fluid in the chemical or nuclear industry, or electric shock garden fountains). They have no direct connection between the motor shaft and the impeller, so no gland is needed. There is no risk of leakage, unless the casing is broken.


Excellent corrosion resistance
The CQB magnetic driving centrifugal pump main components are mode of highly corrosion resistant materials such as stainless steel, high density carbon, high purity alumin ceramics, and PVDF (polyvinylidene fluoride) or PP (polypropylene), The use of such material combined with a leakfree seal---less construction ensures the safe transfer of most type of chemical liquid. magnetic seal with leak less and low noise operation.


High-efficiency/energy-saving design
The maximum pump efficiency reaches 50 to 55%, the highest level for resin pumps. In designing the pump, energy-saving was taken into full consideration.
Suitable for chemical liquid progress
The CQB magnet drive pump is an ideal for tough and heavy circumstances like inflammable, explosive and strongly corrosive and toxic.
Easy maintenance/inspection
Compact design with optimized construction. The structure is simple, with a minimum of components. In addition, the major parts are modularized for easy and quick disassembly and inspection. The expendable parts can be replaced individually.