Saiken Bitumen pump with heating jacket made of Cast steel. The applicable temperature is less than 350 degrees. Jacketed bitumen gear pump inlet and outlet:1″ 2″ 3″ 4″ 6″ inch. This pump mainly used for bitumen transfer.
asphalt, grease and other types of asphalt without solid particles that solidify at room temperature, as well as outdoor installations in alpine regions and occasions where heat preservation is required during the process.
The conveying medium is heated and kept warm by heat transfer oil, hot water, steam, etc
Pump material: pump body cast steel. Gear shaft is alloy steel. Pump body has a complete heating jacket. Excellent heating performance.
The pump can also produce electric heating
Bitumen pump
Capacity:29m3/h,Pressure:0.6Mpa , Material: Casing/Gears: CS
Inlet/Outlet:80/80 mm, Seal: Gland Packing, Motor power:11kw/1450rpm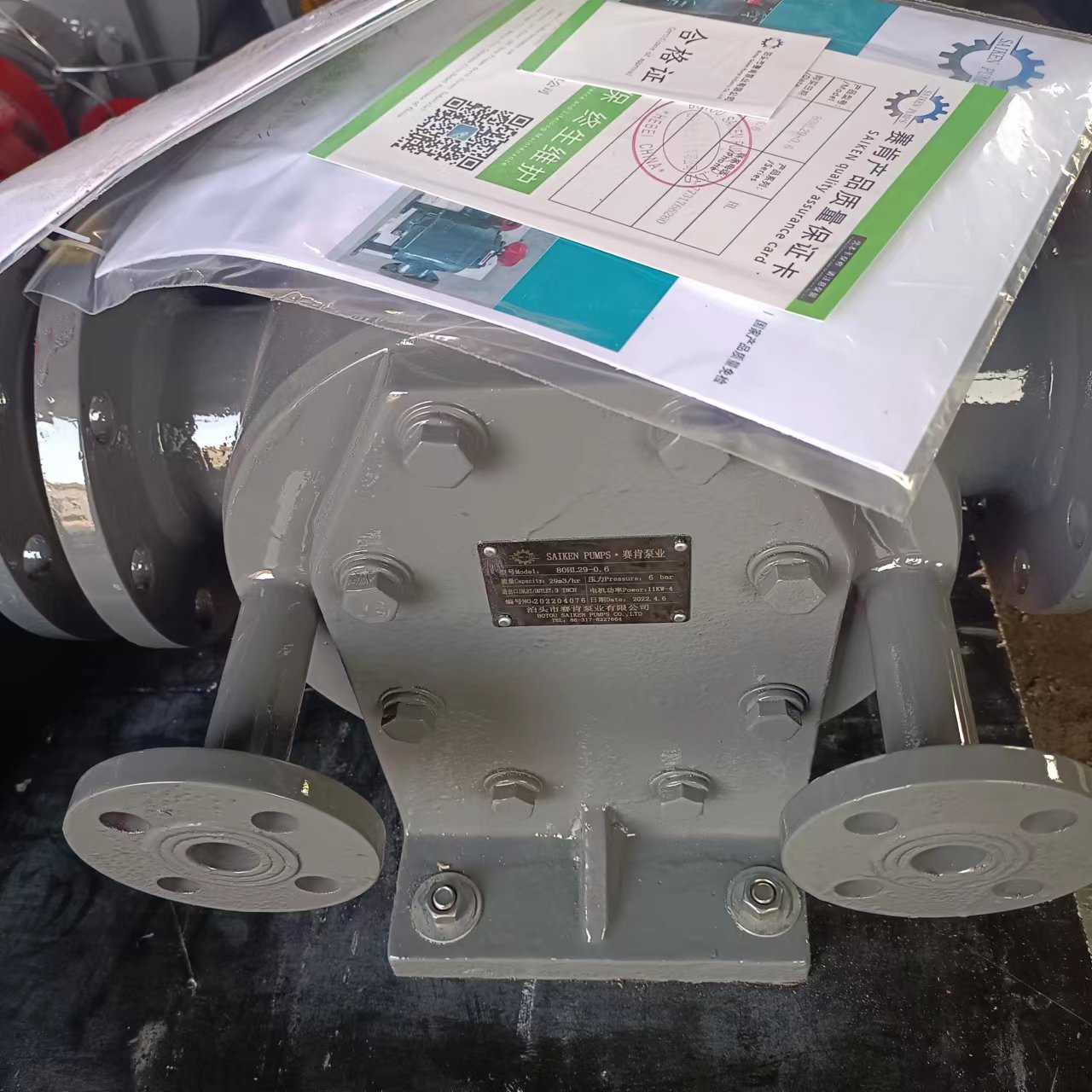 Thermal oil pump Model:WRY65-40-200
Capacity:30m3/h,Head:48m, Material: Casing/Impeller: CS
Inlet/Outlet:65/40 mm, Seal: Gland Packing, Motor power:7.5kw/2900rpm